Remember that time you were filling a form online but you got distracted and didn't finish filling it and then you got an email the next day prompting you to continue from where you left off? That's how triggered emails work.
They are close cousins with transactional emails too. When you receive an automated email showing your order receipt and the transaction that has taken place through the sender's platform, that's a transactional email. They can be very useful in a business-to-customer relationship because they help you build a personalized relationship with your customers.
With triggered emails, you can remind your customers about an upcoming event they registered for, a product they left in the cart but did not complete the purchase, an expiry date for a subscription, or a suspicious login attempt.
Transactional emails are usually sent in response to a customer's actions. Send personalized emails to your customers when they create an account, reset passwords, complete a transaction, make a deposit or a withdrawal, etc.
An excellent triggered and transactional email campaign can help you achieve all the important B2C growth metrics, such as high conversion rate, lead quality, customer retention and loyalty, marketing revenue and sales, etc.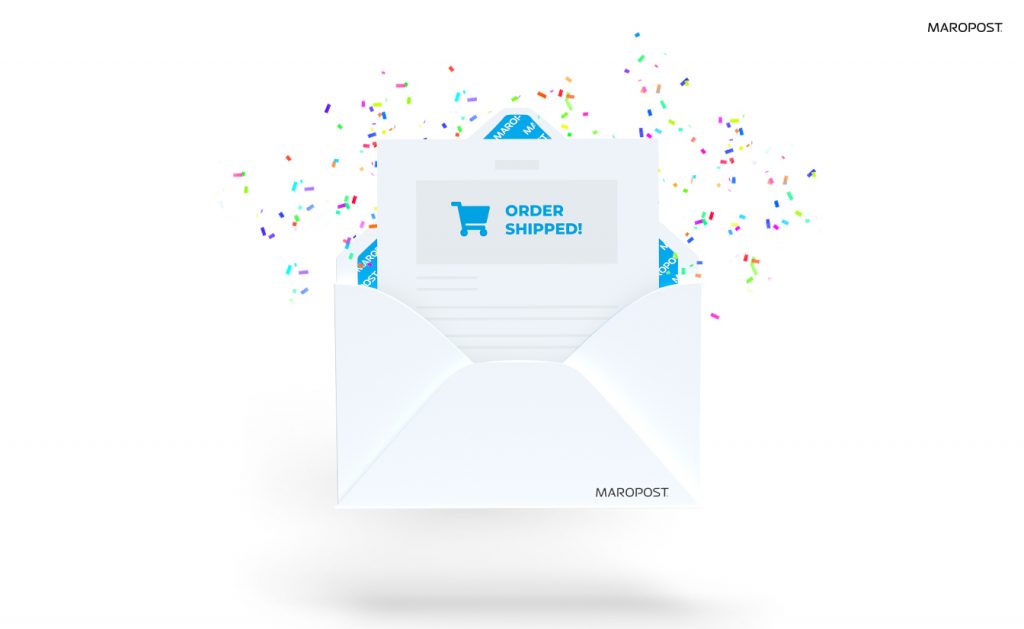 5 Ways Triggered Emails and Transactional Emails Can Help You Drive Growth
1. Nurture your leads with email marketing automation
An email lead nurture campaign is an effective way to remarket to website visitors who did not take the intended action in your marketing email plan but were still willing to reward you with their email addresses for a free offer. That way, they've given you a go-ahead to market to them.
Nurturing means you use the opportunity to send them personalized, useful, and targeted content (email workflow) that can "trigger" them to take the intended action. A hard-sell approach or sending irrelevant emails is the exact opposite of nurturing. The idea is to build a relationship with them and eventually convert them to customers.
2. Send personalized welcome emails to your email list
When a website visitor takes the intended action in your plan, you have a new customer! But it should not end there, you want to send a personalized and simple email to acknowledge them as your new customers. Everyone likes to be recognized and appreciated.
Furthermore, just like nurturing your leads, you don't want to bombard your new customers with the information they don't need, because they can still decide to unsubscribe. Therefore, to encourage customer retention and loyalty, your email marketing strategy should make them feel "welcomed" and not just another addition.
3. Celebrate your customers' transactions
When customers make a purchase, a deposit, or meet a transactional goal, a transactional email with the right celebratory tone can do a lot of magic.
If a customer completes an order for instance, an email congratulating him or her on the new purchase will resonate better than an email that simply informs about the transaction. It should be a message that makes them feel like they accomplished a feat. A message that makes them want to come back some other time.
4. Seamlessly send targeted and engaging emails
Triggered emails alert your customers about specific events, while transactional emails are direct responses to their actions, which means triggered and transactional emails are readily targeted and relevant.
The next step is to make your triggered email marketing more personalized and engaging and less robotic. You can seamlessly achieve this with the right marketing automation software. A marketing automation software can send triggered and transactional emails and make them engaging based on the insight you have (for example: reactivation emails, shopping cart abandonment, etc.).
5. Follow-up on your customers' needs
All the focus here is on customer service and building trust and loyalty with your customers. People naturally want to see how loyal you are to them before they return the favor, especially if you're selling to them.
With triggered emails, your customer service response rate and quality can be much better. Easily follow up on requests, inquiries, complaints, and meet your customers' needs in record time. Show your customers you're not just interested in selling to them, but willing to build a relationship.
According to marketing experts, you can achieve a targeted and personalized marketing process through automation. Automation, in this case is not a fixed, robotic process, but a unified marketing process that helps you understand your customers' journey and how you can engage with them, giving room for personalization and optimization.
Need to chat about your transactional email strategy?
More than 10,000 marketers use Maropost to engage with their prospects and customers through triggered emails and transactional emails. We're here to help you growing your business!
Start Free