Transactional SMS is a service that could raise your customer retention rates. Want to know more? We'll cover everything in this primer.
SMS Marketing
Technology is revolutionizing the way businesses communicate with customers. Nonetheless, SMS remains an effective means of passing important information to customers swiftly and reliably. Despite the emergence of other communication channels, businesses still use SMS campaigns to streamline their processes and reach their audience better.
The reason isn't far-fetched. Mobile Marketing Watch says that over 98% of SMSes are opened, while VentureBeat states that more than 90 people in 100 text messages within three minutes of receiving them.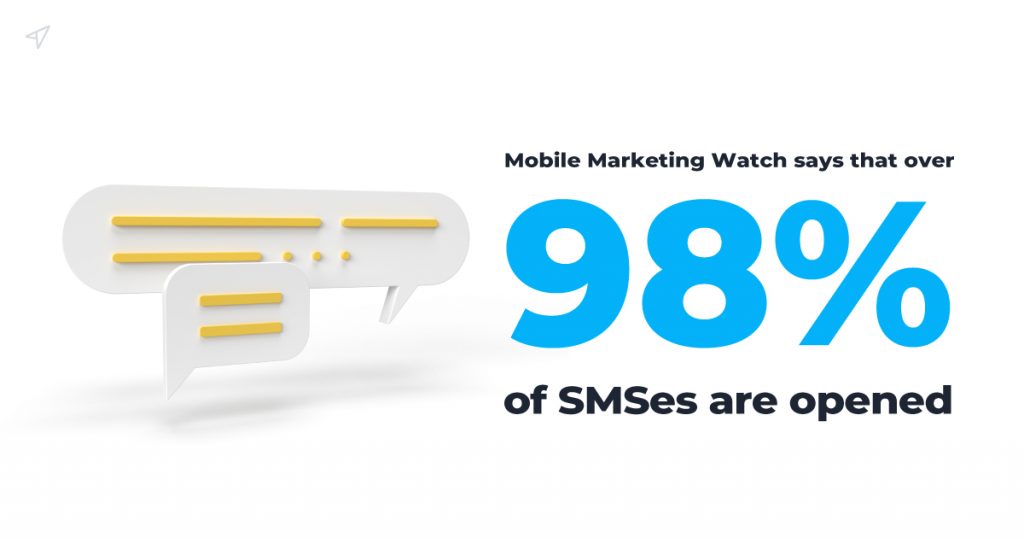 This incredible open rate and the fact that nearly everyone has a mobile phone makes SMS one of the most effective tools for businesses to reach customers.
What is Transactional SMS?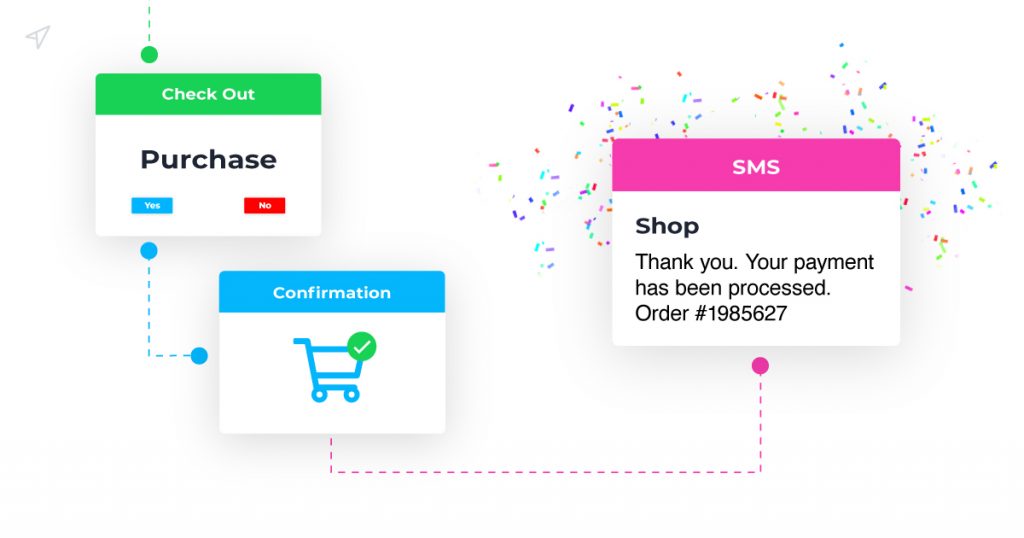 A Transactional SMS is an automated text message that a business sends to its customer in response to an action the customer performs. It often communicates transactional information and helps businesses provide better customer service and help these customers along their customer journey.
Marketing materials such as coupons and promotional content are typically not included in a transactional SMS.
Types of Transactional Text Messages
Different types of transactional messages are used for different purposes, and how you use transactional SMS is dependent on the type of product or service your business offers.
The wide variety of applications transactional messages make transactional messages ubiquitous, but some of the most common transactional SMS types are order confirmations, welcome text messages, shipping updates, and other information that is generally time-sensitive like alerts and One Time Passwords.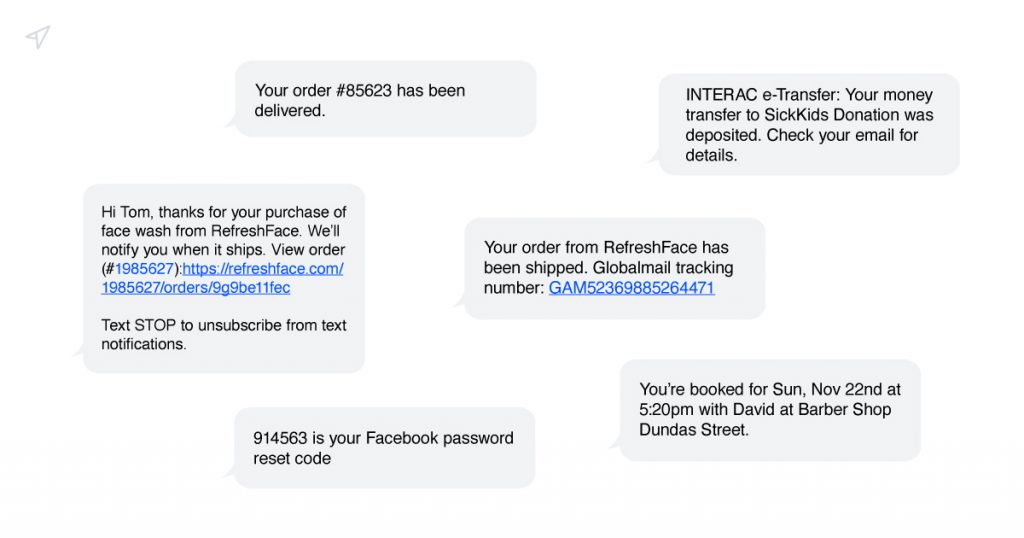 Order status. This is probably the most common usage of transactional SMSes. Ecommerce businesses often send this to customers after they have opted in for shipping updates via text messages. They tell the customers the state of their order from the moment it is being processed to when the order is complete
Receipt. As a lot of shopping has moved out of brick and mortar stores, transactional SMSes can be used by e-commerce brands to text their customers purchase receipts as it is impossible to print out receipts when transactions are completed with online shopping.
Recurrent billing. Businesses such as mortgage and insurance services use transactional messages to update their customers about recurring billing. This helps the customers to keep their books properly and stay organized.
Delivery Notification. These give further information on how far along the order is in the process of getting to the customer. Ecommerce stores could send transactional SMSes containing information on when a package is out and then when it has been delivered and can even be used to send a short thank you message and receive feedback.
Booking confirmations. Being forgetful is part of the package with being human, so automated reminders are used by businesses to remind customers about booking appointments they have fixed. It helps service and consulting businesses increase their ROI by lowering the no-show rates.
One Time passwords. The evolution of technology makes the security of customers more important than ever and transactional messages can be used to send automated One Time Passwords (OTPs) to customers to verify important actions like sign-ins, payments and a lot more.
Other companies such as Service and Technique S.A. use transactional SMSes internally with an API integration that enables the sending of alerts to their engineers any time there is an issue that needs attention with their systems.
Benefits of Using Transactional SMS
Speed. SMS messages can be sent and delivered to the customer in seconds and those customers read them almost immediately. So it's sensible to send time-sensitive information through transactional SMS, rather than by any other means
Convenience. We all have our mobile phones on us all the while! And SMS does not require any data connection— the basic cellular connection is sufficient. So it makes it convenient to access information, especially for time-sensitive communications like OTPs.
Deliverability. Better spam filters are constantly being developed by email services to ensure that people have less unwanted messages. Rightly so. But this has an adverse implication for businesses that want to communicate with customers. SMS avoids these irksome filters and when coupled with the high open rates. SMS becomes the best medium for sending transactional messages.
Low cost. Transactional SMSes only cost a few cents each, but the returns in terms of customer retention and lifetime value will more than cover the minimal cost of sending transactional messages.
Important to note…
There are a couple of important preliminary steps your business has to take before you start sending text messages out, transactional or otherwise. One of such things you need to get is a sender ID, this is the distinctive name or number that identifies you to your customers every time they get an SMS message from you. It must be from a pre-approved address and included in any SMS communication.
For more information on compliance and regulation in SMS communications, we have a short article here. And if you'd need any assistance in running an SMS Campaign, please reach out to us. We'd be happy to help!
Integrate and Send via API or SMTP
Our SMTP relay setup and flexible Web and SMTP APIs provide a customizable integration approach for your transactional email.
Start Free